Laguiole Online Store
Laguiole en Aubrac, an esteemed French knife manufacturer, is home to passionate craftsmen who continue the traditional crafting of Laguiole knives, preserving a legacy dating back to 1829.
Shop Online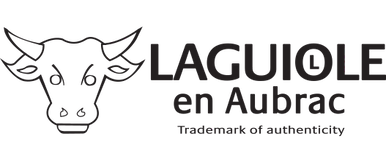 Experience the Peak of Quality, Now Accessible to Everyone Online
Authentic Laguiole Knives: A Testament to the Skills of French Artisans
Step into the unique world of this artisanal workshop and unravel the history of this French institution, a symbol of unrivalled expertise in the making of traditional Laguiole knives.
Explore the traditions and mastery that have built the remarkable reputation of this iconic cutlery.
With an impressive assortment of folding knives, sommelier corkscrews, steak knives and cutlery sets, Laguiole en Aubrac beautifully combines casual and timeless French tradition in every piece.
Product Categories
Discover the full range of Laguiole en Aubrac knives, thoughtfully designed to cater to your every need. Each Laguiole knife category provides unique selections, whether you're in search of a sturdy pocket knife, an elegant table knife, or a sophisticated Laguiole sommelier. Choose from our artisanal offerings to incorporate a touch of elegance into your daily life.
Laguiole.Store – Laguiole Online Shop
Your Online Destination for the Finest of French Cutlery: Laguiole en Aubrac
We've handpicked for you the most desirable and popular products, to deliver a unique and superior shopping experience. Our curated selection underscores the authenticity and traditional craftsmanship of Laguiole en Aubrac, a revered benchmark in the realm of Laguiole knife production.
Nestled in the heart of the Aveyron region in France, the artisanal manufacturer Laguiole en Aubrac is renowned for producing high-quality folding knives, sommeliers knives, and tableware. Each piece is a testament to the passionate and skilled artisans who honor a tradition of precision and excellence, imbuing elegance and functionality into every creation, while maintaining the time-honored techniques that lend the brand its acclaim.
Our catalog features a diverse collection of pocket knives, perfect for connoisseurs of exquisite items, as well as sommeliers corkscrews, steak knives, cutlery sets and canteen of cutlery that are sure to enchant aficionados of gastronomy and wine culture. Each product emerges from meticulous craftsmanship and unique expertise, promising unmatched quality and enduring durability.
To guide you in your selection, we present an in-depth buying guide, unveiling the distinct stages of Laguiole knife manufacturing. Explore the mystique of the forge where blades are shaped, the assembly workshop where components are meticulously fitted together, and the woodworking workshop where handles are crafted from a selection of luxurious materials. Enrich your experience with our insightful videos that offer a captivating glimpse into this intriguing world.
Moreover, we present a comprehensive list of materials used in crafting knife handles such as precious woods, horn, bone, and mammoth ivory. Each material introduces a unique flair and character, empowering you to select the one that resonates with your personal taste and style.
We invite you to avail of our laser engraving service to further personalize your Laguiole en Aubrac knife, transforming it into a singular piece, radiating elegance and narrating your personal story. Explore our website to discover our extensive range and allow the quality and master craftsmanship inherent to Laguiole en Aubrac products to captivate you.
Personalize Your Laguiole Knives and Laguiole Sommeliers Corkscrew with Custom Laser Engraving
Engraving on Laguiole Knives
Laguiole Corkscrew Engraving
Custom laser engraving delivers unparalleled precision and fine detail, perfect for personalizing your Laguiole knife or sommelier with the text of your choice. Whether you aim to engrave a name, a special date, a heartfelt message, or one of our unique symbols, our specialized engraving service is committed to personalizing your Laguiole piece with the utmost care and precision.