Laguiole Traditional Knife : Classic range
Laguiole knives from the tradition range are a classic in cutlery. Undoubtedly one of the most famous and popular collections, it appeals to neophytes and amateurs alike. Perfect for a first Laguiole, with or without a corkscrew, discover our wide choice of this complete range.
Classic Laguiole Pocket Knives
Now a legendary pocket knife in France and internationally, the Laguiole was once the
shepherds' knife
. But it has evolved over the years, adapting to each generation and to each pleasure.
Whether for models from the classic tradition range to double plate models, the characteristics specific to the Laguiole knife will remain timeless and unalterable over time.
So we will always see on this knife the
famous bee
on the spring and the mythical shepherd's cross on the handle. Models with or without a corkscrew. With shiny stainless steel bolsters, satin stainless steel or even golden brass. And many
handles materials
now available.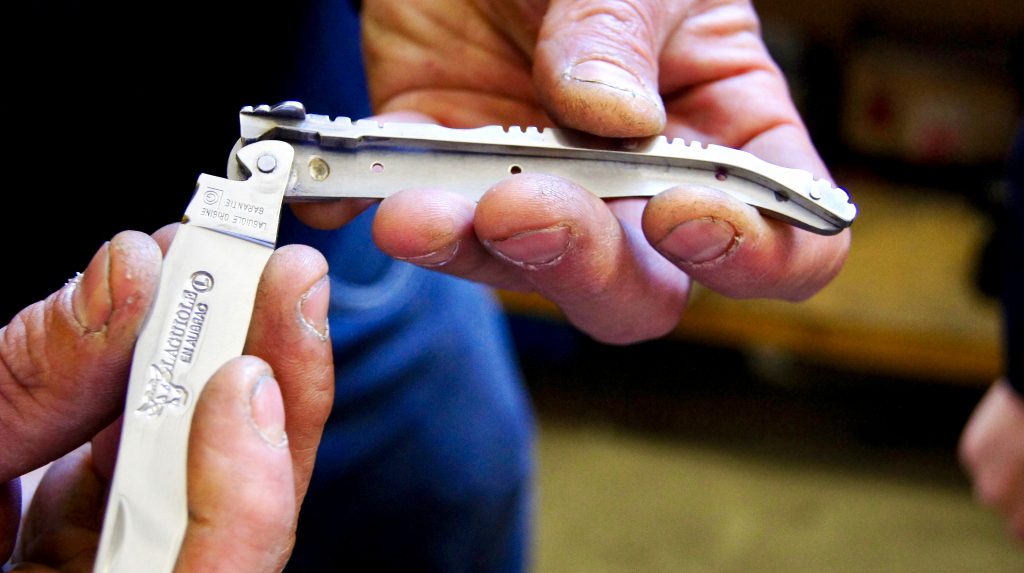 Laguiole: Stainless steel or brass bolsters and plates
Laguiole one piece – Single blade 12cm – (4.72 inches)
It takes nearly 129 operations to complete a single stage single blade model. The blades of our forged knives and their spring are chiseled by hand as in accordance with its origins. The soaking is individual, the adjustment is made by eye. The assembly of each model is carried out in one step by the same artisan cutler.
Shop : Laguiole Single Blade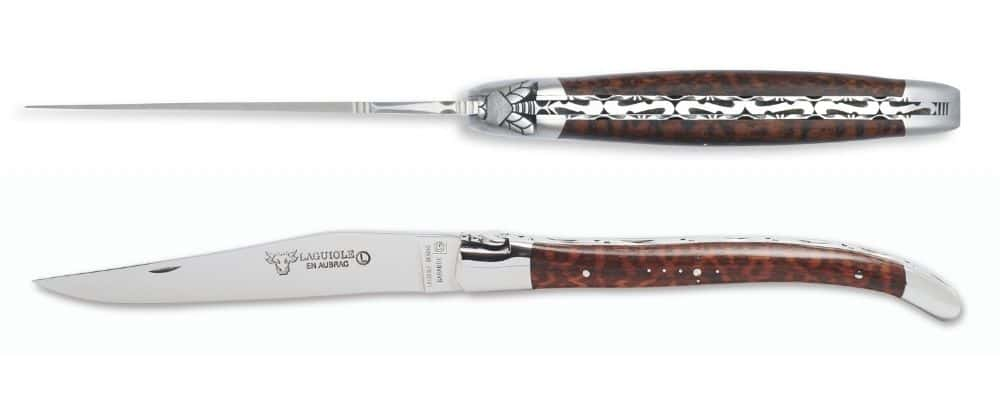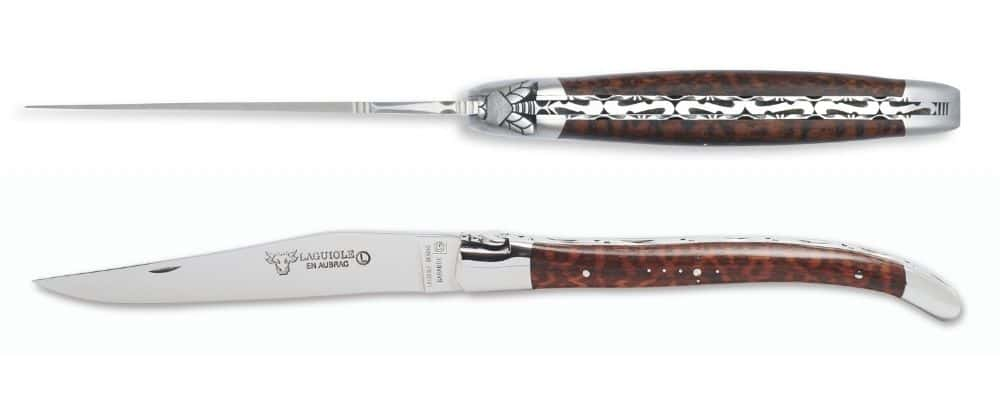 Laguiole Corkscrew 2 pieces & 3 pieces with punch 12cm – (4.72 inches)
166 operations are required for a two-piece model and 216 for the three-piece model that the hands of the cutler craftsman put through the raw materials. It is in this long journey that lies the difference between industrial production and artisanal, which alone guarantees the fact that each Laguiole is unique.
Shop : Corkscrew Knives
This could also interest you !