LAGUIOLE EN AUBRAC
Laguiole en Aubrac® is an artisanal cutlery workshop located in the heart of Aubrac which maintains a tradition of know-how and quality.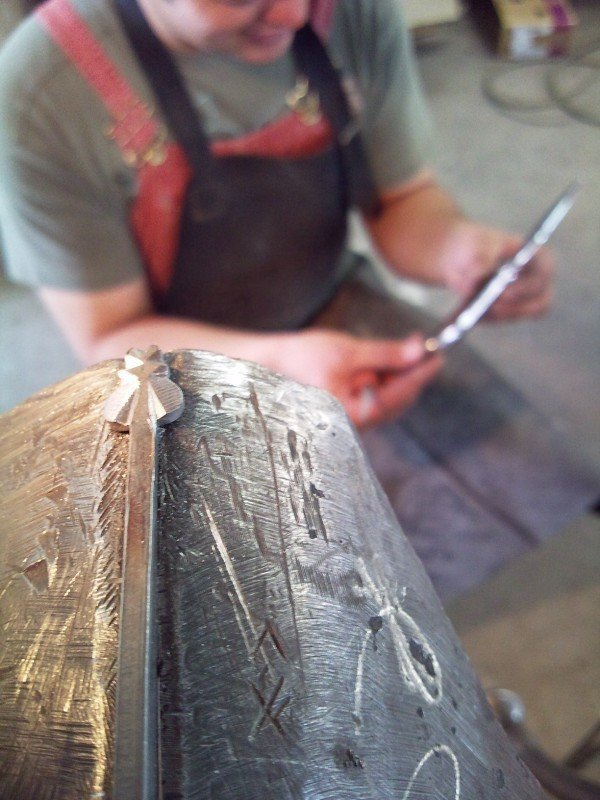 THE FRENCH FACTORY OF EXCELLENCE
Traditional and Innovative
---
Laguiole en Aubrac® is an Aveyronnaise factory which manufactures knives according to a tradition dating back to 1829.
Specialized in the manufacture of high-end knives and cutlery. These are real works of art that are produced by our workshop.
Our collections largely include models with hand-chiseled bees. Our Collection models can be double plates, with hammered bolsters or Damascus blades. The variations are multiple and endless.
Laguiole en Aubrac also has a creation and innovation workshop in order to design and develop new products throughout the year with new materials for its knives.
The values that drive Laguiole en Aubrac
1. KNOW-HOW
The know-how of the cutlery craftsmen is the practical experience which testifies to the technical mastery of our so specific expertise. It allows us to apply our experience, and our knowledge acquired over time. This ability to apply our experience, our acquired knowledge and our heart in this art profession.
2. TRADITION
The tradition of LAGUIOLES KNIVES is a cultural asset that is passed down from generation to generation. And it is important in all regions of France. Like the Laguioles within the same family. These are estimable values and customs that are part of our identity in order to preserve values of very high quality over time which must not be lost.
2. EXCELLENCE
The excellence is to link KNOW-HOW and TRADITION in order to promote nationally and internationally a local, authentic and sincere craftsmanship. It also makes it possible to pass on to new generations of apprentice cutlers the passion for the profession, respect for the stages of manufacture and respect for customers. This differentiation allows us to retain loyal customers.
Video
The Workshop on video
---
Christian Valat explains to you through this video the origin of the Laguiole en Aubrac workshop as well as the main stages of production.
All videos
Everything about Laguiole en Aubrac