Guide and tips
How to choose your Laguiole?
Laguiole en Aubrac®
a true reference in HIGH quality Made in France !
Laguiole.Store is a reliable site with its unique choice and numerous verified reviews!
---
Among the wide choice on our site, it is difficult to choose the Laguiole knife that will suit you perfectly. We have deliberately restricted the catalog and selected the models most in demand in our physicla stores.
We have written a few articles linked  at the bottom of this page in order to try to provide you with as many answers as possible to help you choose THE knife, sommelier or set of Table knives that will accompany you according to your needs.
01
Its Origin
First of all, it is important to know the manufacturer of your laguiole. Location is its geographic origin. And of course its guarantee. Laguiole en Aubrac offers a lifetime guarantee on all its products against any manufacturing defect.
02
What size and use?
A laguiole knife can be used for many things: eating, going fishing, picking mushrooms, cooking… The size offered on this site is the universal size of 12cm : same for both men and women.
03
Which handle to choose?
What type of handle: Wood or horn? Collector's model, classic range brass or stainless steel bolster or double plates? Corkscrew knife or sommelier corkscrew? The choice can sometimes be complex, it is made step by step!
Forced notch knife or switchblade knife?
The Laguiole knife is a folding knife with forced notch. Therefore, unlike the Opinel knife for example , it does not have a ring that secures the open blade. In the case of the Laguiole, the spring is permanently resting on the heel of the blade. When you open the knife, the head of the spring (located below the ornament) is lodged in the notch of the heel. Thus, by simple pressure on the blade with a folding movement the knife closes. There is no blade locking mechanism, if this were the case, the laguiole would be considered as a weapon in French legislation.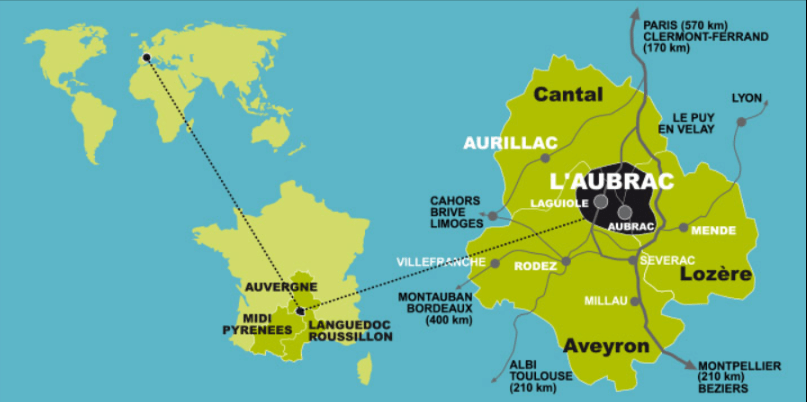 The essentials to choose well
Our detailed guide by category
Frequently Asked Questions
Laguiole: The answer to your questions
Not enough time to read each of our pages? We have made a Frequently Asked Questions at the bottom of our pages to provide an answer to the most frequently asked questions!