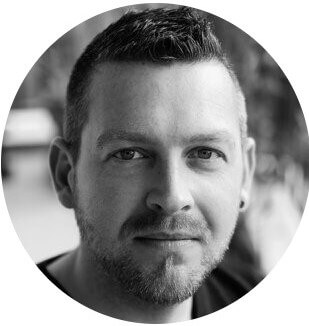 About Laguiole Export
As a specialized and mono-product reseller website, it is essential for us to provide our customers with all the relevant information about the manufacturer, its origin, and the manufacturing process. The goal is to help potential customers better understand the specifics, values, and strengths of the products offered by a particular manufacturer, in order to guide them in their choice and direct them to the items that best suit their needs and preferences.
By highlighting the distinctive features, history, and fundamental principles of Laguiole en Aubrac, I want to offer our French-speaking customers a comprehensive and transparent view of the quality and authenticity of the products available on this site.
This approach is essential to establish a relationship of trust with customers and to promote the values of craftsmanship and artisanal know-how of Laguiole en Aubrac.

Throughout my career, I have been fortunate to work in various fields of craftsmanship, providing services to prestigious establishments such as the Ritz, various ministries such as the Hôtel de Matignon, as well as large groups that regularly requested my services. Despite my success in this field, which was all about control and contracts, my desire to return to authenticity led me to the prestigious Laguiole en Aubrac company, where I held the position of employee and cutlery manager in a Parisian cutlery shop.
This opportunity allowed me to return to a direct proximity with customers and continue my commitment to excellence through personal renewal and professional challenge.
Counterfeiting issues and lack of information
In the early 2000s, counterfeiting in the cutlery industry regularly made headlines, with trials and frequently publicized twists and turns. In this context, our role has become extremely educational, in order to raise customer awareness to differentiate between manufacturers in the historical area of origin and industrial manufacturing and counterfeits.
The distribution of products labeled "Laguiole" and "Laguiole en Aubrac" and other manufacturers on the Internet was, at the time, much less developed than it is today. Customers were often frustrated by the lack of precise information and historical or manufacturing process pedagogy on many sites that presented themselves as specialized or "official". These sites, resellers of several manufacturers, continued to arouse suspicion by forgetting this essential information, with few available photos and outdated ergonomics.
Creation of Laguiole Export
My first ambition in creating Laguiole Export was to continue providing service on the Internet and perpetuate the approach I had in the store, by promoting the manufacturing transparency of a single manufacturer on a mono-product site.
The objective was to perpetuate this pedagogy through a screen and a dedicated online sales site exclusively for the company that ignited my passion for the world of cutlery. The aim was to reproduce as faithfully as possible its know-how, the beauty of its products, the importance, and the image it represents in my eyes.
The second ambition was to respond to customer demand from around the world who did not have easy access to Laguiole en Aubrac products, or only a very limited range.
Expansion and success in 2023
In March 2023, I am proud to offer a very wide range of products that has never been presented on the internet. After many months of intense work, from renewing photos to nearly 500 product videos made, my goal remains to reproduce the beauty of these products and to pedagogically convey this information in the most accessible terms possible for a wide audience.
Passion for well-done work and artisanal heritage
The passion for well-done work and attention to detail, as well as the Aveyronnais artisanal heritage, have now taken precedence over my Breton origins. I am passionately committed to promoting the Laguiole en Aubrac brand in the digital domain, symbolizing French know-how and the authentic tradition of cutlery.
I firmly believe that my commitment to offering these remarkable quality products reflects my love for the art of cutlery.
Thanks to this website, I am delighted to share my passion with a wider audience while continuing to honor the history and prestige of the Laguiole en Aubrac brand. I am proud to be part of the many French resellers who wish to contribute to the success of this company of excellence.
Lastly, my professional journey and the creation of Laguiole Export are significant milestones that I am proud of, as they testify to my ambition and commitment to excellence and artisanal tradition. Together, we can help preserve the authenticity and French know-how in the field of cutlery.
The 6 Fundamental Pillars of Laguiole Export
Laguiole Export is a company dedicated to promoting and distributing Laguiole en Aubrac products, an emblematic brand of French know-how in cutlery. Our commitment to excellence and customer satisfaction is based on six fundamental pillars, which form the foundation of our philosophy and business approach.
Rigorous Selection
We place great emphasis on the careful selection of the finest Laguiole en Aubrac products. We strive to offer high-quality items that meet our customers' expectations and demands.
Expertise
Our in-depth knowledge of Laguiole en Aubrac products allows us to advise and guide our customers in their choices, based on their needs and preferences. We are committed to sharing our expertise to ensure our customers' satisfaction.
Customer Service
Laguiole Export's commitment to impeccable customer service is reflected in our attentive listening to requests, personalized follow-up, and high-quality after-sales service. We do everything possible to provide an exceptional customer experience.
Customization
We offer customization services that allow our customers to create unique knives with engravings according to their desires, making each piece truly special.
Accessibility
Laguiole Export makes Laguiole en Aubrac products accessible to customers worldwide. We provide international shipping solutions and multilingual customer service to cater to our diverse clientele.
Promoting French Craftsmanship
We value and promote French artisanal cutlery around the world by showcasing Laguiole en Aubrac products. We share the history and values of this iconic brand to perpetuate the tradition and excellence of French craftsmanship.