Fly or bee on Laguiole knives?
First of all: let's solve this question!
Both ! Because the ornament represents a bee. The fly is the purely technical term for the round, triangular or oval head of the spring, which is responsible for locking the blade.
Whether named fly or bee, the issue is still debated in some localities.
In ancient times, instead of the bee, an undecorated metal plate could be found, which served as a stopper for the blade, or which triggered a blade release mechanism on some knives.
Forged or welded bee?
We only offer 6 knives with a welded bee for the folding models. Although they are not our favorites, they are available at a lower price because some manual processes are removed. A Laguiole knife is a real investment. You can also be a French artisanal manufactory and know how to stay accessible with certain first-price models. Their quality is inferior (because less worked) to forged bees, but still of Laguiole en Aubrac® quality.
Some manufacturers, even Aveyronnais, completely reject welded bees in order to be able to sell more expensive models. However, some forget to say by transparency that all the bees on all they're table knives are also welded…!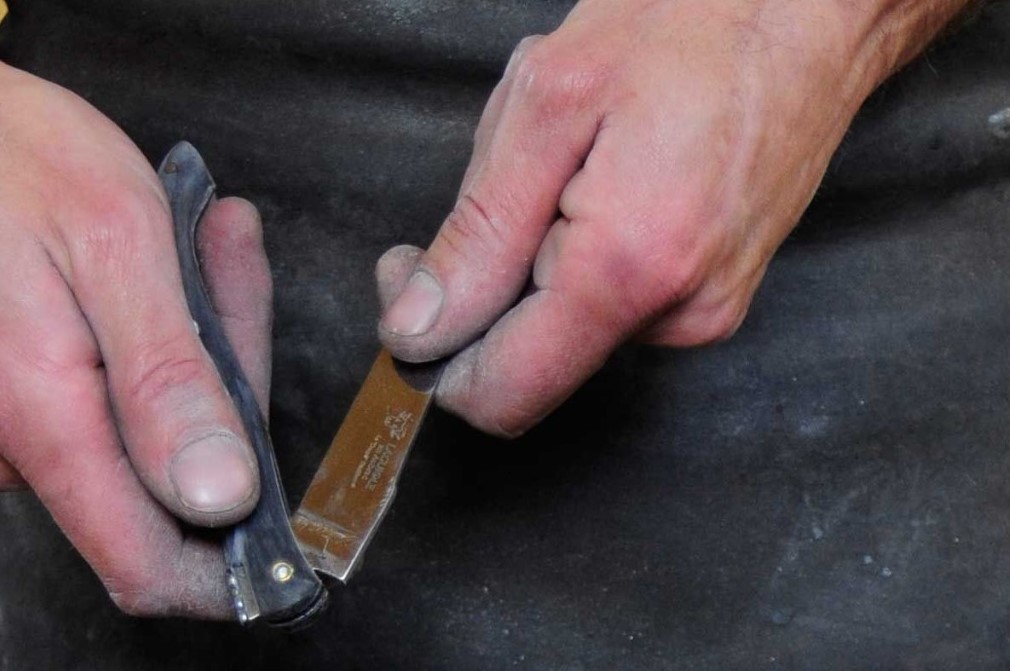 Laguiole springs: some technical details
The work of the bee depends on the type of spring
The spring is part of the folding mechanism and at the same time protects the blade wire. A stopper (blade stopper) prevents the blade from hitting when closing.
During its manufacturing process the spring is heated to 850 degrees. It is then pressed flat. The resulting flat spot becomes a bee before it is refined.
Finishing of springs
The springs are heated to 1030 degrees then soaked in an oil bath. They are then heated and cured again for an hour at 230 degrees, finally sanded, brushed and cleaned.
Spring chiseling
The head, eyes and wings are thinner. The spring takes its final shape when the cutler craftsman leaves his personal signature by creating the decoration (called guilloche) throughout it. This work can only be done after many years of experience.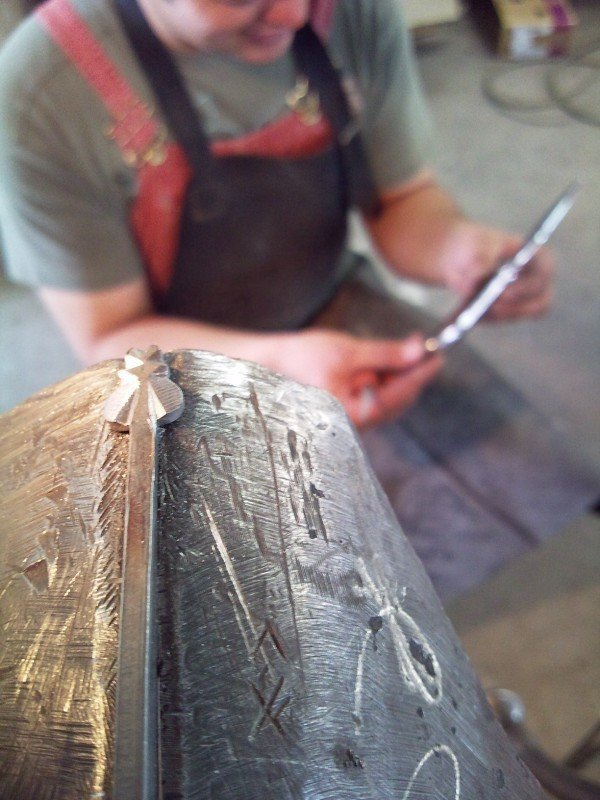 Videos speak much more than words and long texts. Discover through these two particularly complete videos the different stages of creation of the folding Laguiole knives
Welded bee. Mechanical chiseling







The first 6 models of our selection
Hand-chiseled Forged Bee & Spring





Forged bee and spring
Other pages that might interest you