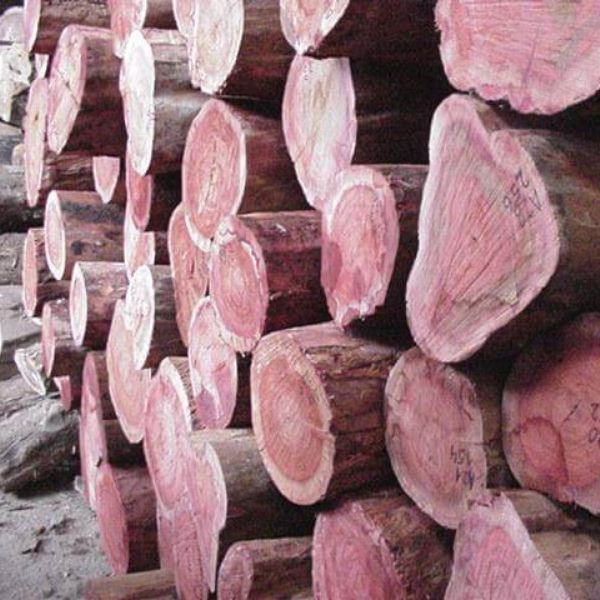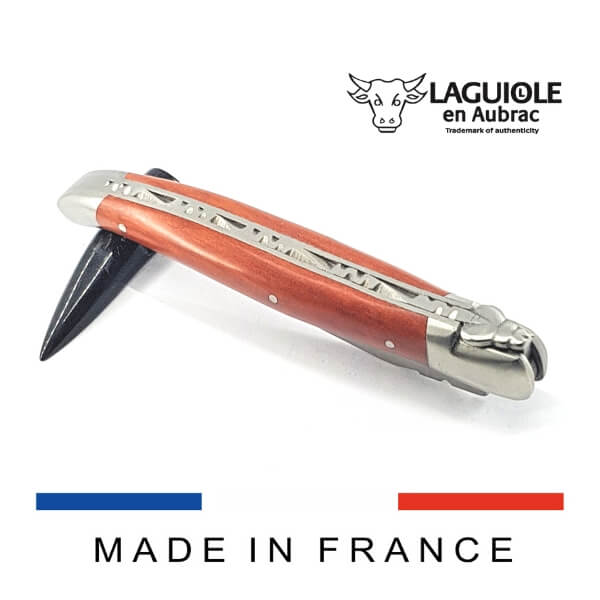 Laguiole Red Heart handle | Laguiole en Aubrac
Laguiole KNIVES - waiter's corkscrews - CHEESE KNIVES - steak KNIVES - Cutlery sets
---
Laguiole Red Heart knife as a very beautiful pink to red color. It is a wood with very good mechanical strength, especially for turning cutlery handles.
It replaces the famous rosewood now subject to drastic regulations on its exploitation and felling. Indeed, poor governance and corruption have led to an anarchic situation without control over timber harvesting resulting in a total rush towards widespread logging of rosewood in protected areas across Madagascar, and it will take years for that to happen. the environment can recover.
On this tree more than twenty meters high, only 15 to 25 cm of the diameter of the trunk can be exploited. This is the reason why it is used in small crafts.