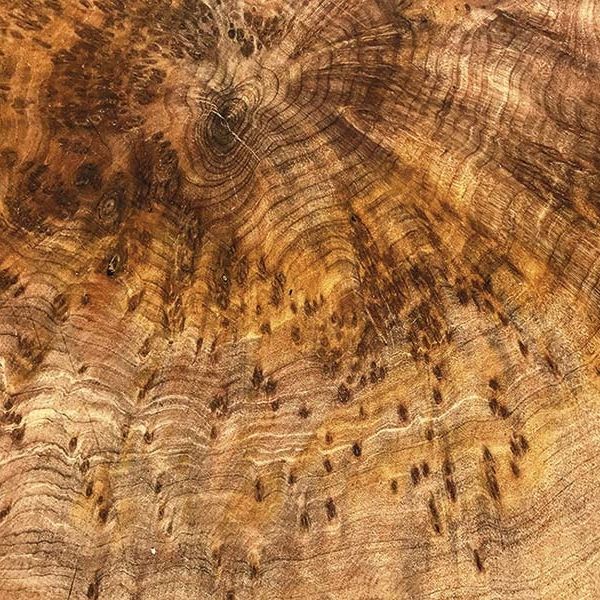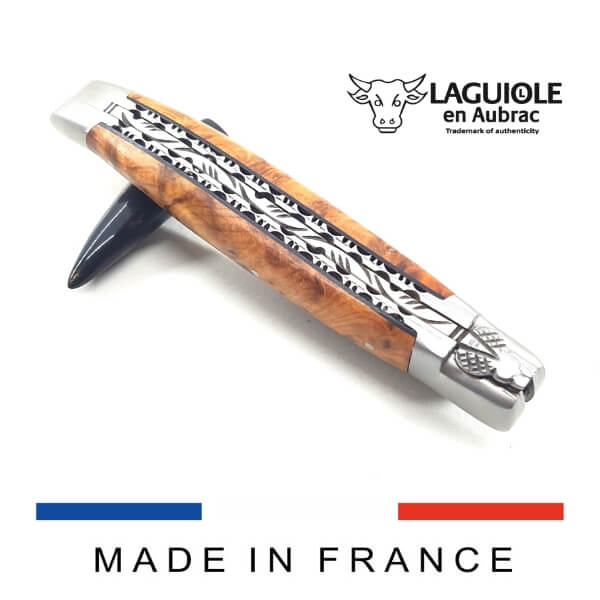 Laguiole Thuja wood handle | Laguiole en Aubrac
laguiole Knives - Steak knives - cutlery sets
---
Laguiole Thuja wood handle come from a tree of the conifer family, close to cedar. It is a very beautiful textured wood coming from its root. Although one could confuse it with juniper wood with its many small knots, this wood is darker and more uniform in color. In addition it is often mounted on a thin ebony plate, it is an additional indicator to dissociate them in addition to the smell.
Most of the products made from cedar are classified as luxury goods, for example: high-end car accessories, trophies, luxury cigar boxes, branded pens. Its use is popular and multiple.
---
Each product on this page is available in thuja wood by selecting the handle option. Are you looking for another handle material? Read our ultimate guide to handle materials!